Contact Us
Global Headquarters and Registered Office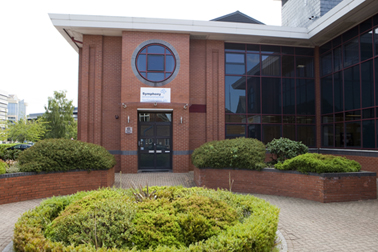 6 Elstree Gate
Elstree Way
Borehamwood
Herts WD6 1JD
Tel: +44 20 8207 5900
Fax: +44 20 8207 7632
Email: info@d2w.net
Online map
Symphony's email policy
The information contained in this communication is confidential and may be legally privileged. It is intended solely for use only by the individual named and others authorized to receive it. If you are not the named addressee you are hereby notified that any disclosure, copying, distribution or taking action in reliance of the contents of this information is strictly prohibited and may be unlawful.
E-mail transmission cannot be guaranteed to be secure or error-free as information could be intercepted, corrupted, lost, destroyed, arrive late or incomplete, or contain viruses. The sender therefore does not accept liability for any errors or omissions in the contents of this message whether negligent or not, which arise as a result of this e-mail transmission.
The recipient should check this email and any attachments with appropriate software, for the presence of viruses. The company accepts no liability for any damage caused with or without negligence by any virus transmitted by or with this email.
Contact us on Internet